UIC NUFP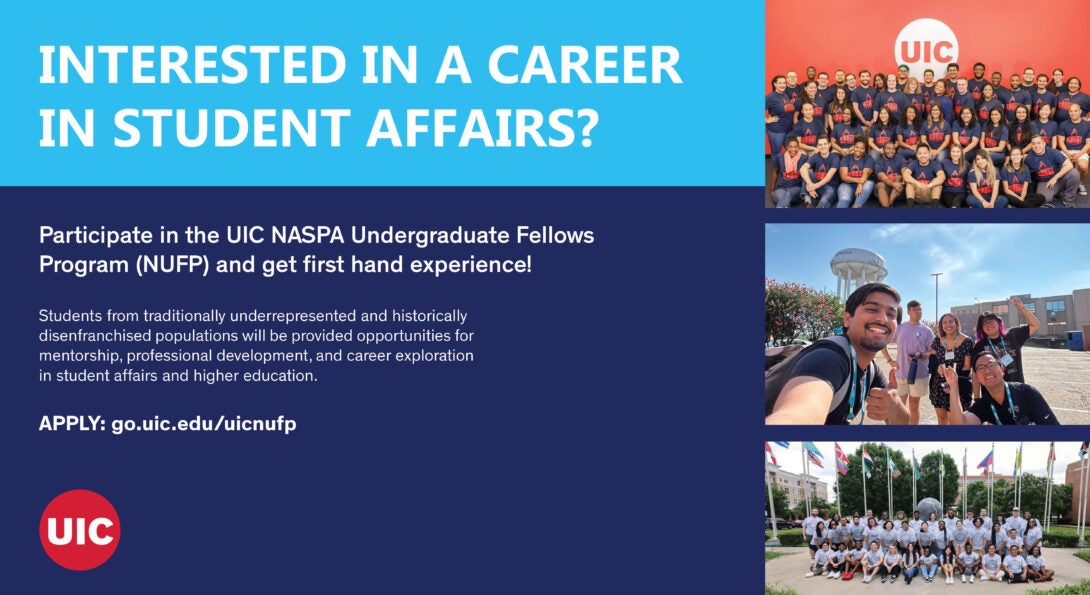 UIC NASPA Undergraduate Fellows Program
UIC NASPA (National Association of Student Personnel Administrators) Undergraduate Fellows Program is a semi-structured mentoring program and cohort experience for undergraduate students that are interested in or looking to explore the field of student affairs.
The mission of the program is to increase the number of historically disenfranchised and underrepresented professionals in student affairs and/or higher education, including but not limited to those of racial and ethnic-minority background; those having a disability; and those identifying as LGBTQIA.
Learn more about NUFP at https://www.naspa.org/division/naspa-undergraduate-fellows-program-nufp.