Student Affairs Annual Awards Winners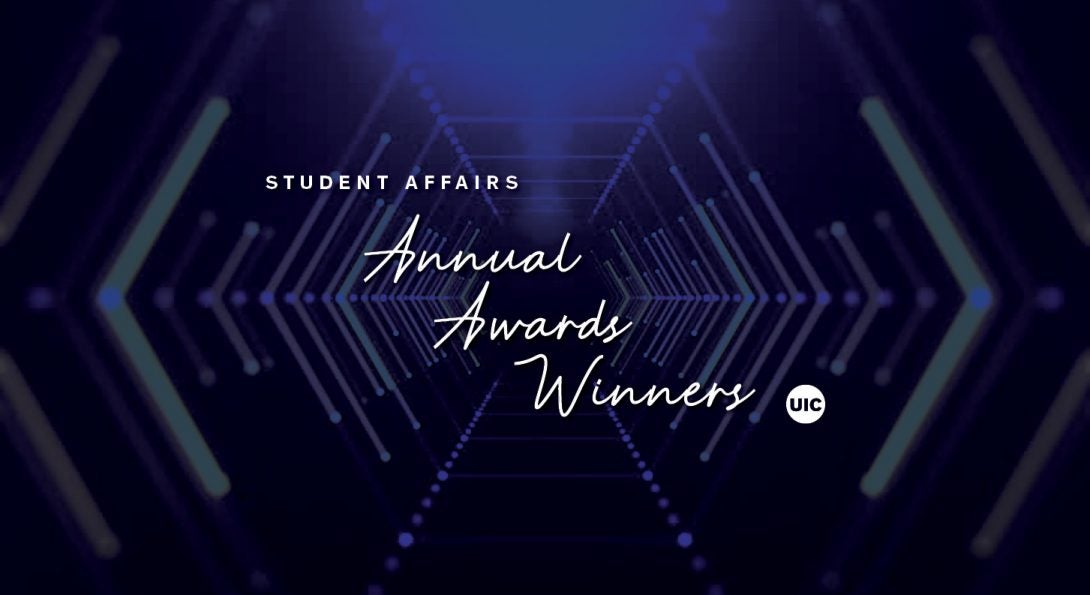 Each year, the division of Student Affairs recognizes outstanding staff members and departments for their work with students and contributions to important divisional and university programs. We recently honored the following twelve recipients with divisional awards for their exceptional work during the 2018-19 academic year:
Outstanding New Staff Award Winners
Cynthia Rosales, Office of the Dean of Students
Deep Shah, Campus Recreation
Dee-Dee Stallworth, Campus Housing
Program of the Year Award Winner
U and I Care, Office of the Dean of Students
Campus Collaborator Winner
Josephine Volpe, Office of Advising Development
Departmental Excellence Award Winner
Excel Center
Distinguished Staff Award Winners
Spencer Long, Student Leadership and Civic Engagement
DuJuan Smith, Office of the Dean of Students
Lynne Thompson, Campus Recreation
Innovation Award Winner
Suicide Prevention Website, Office of the Dean of Students, Campus Housing, Counseling Center, Wellness Center
Award of Merit Winner
Valerie Gordon, Center for Student Involvement
Dr. Barbara Henley Student Affairs Employee of the Year
Jill Rothamer, UIC Impact
In addition, we commend those who have contributed to advancing the profession by presenting or publishing materials related to student affairs, and those who have held leadership positions or earned awards in professional organizations during the 2018-19 academic year. For a full list of contributors, click HERE.
Lastly, we celebrated and recognized 77 dedicated staff members with notable anniversaries for their merit and years of service to the university. For a full list of service year recipients, click HERE.
View the Student Affairs video shown at the awards HERE. View photos from the ceremony HERE.
Congratulations again to all recipients and honorees!
Modified on June 12, 2019