Fraternity and Sorority Life
Fraternity and Sorority Life (FSL) Offices are now open weekdays, Monday-Friday, 9am-5pm (CST), this Fall 2021, with FSL advising staff available for appointments and via email, phone, Zoom, and other pre-arranged teleconferencing. Individual one-on-one appointments with staff should first be arranged in a virtual manner to permit physical distancing within indoor spaces. Continued updates will also be posted on physical office signage, social media (@uicfsl on Instagram; @uic_fsl on Twitter; @UICFSL on Facebook), phone line voice mails, and staff email signatures.
Procedures and Policies
Specific procedures and policies in place that promote safe reopening 
Procedures and Policies
Effective August 23, 2021— Fraternity and Sorority Life (FSL) Staff Advisors will work in-person in the FSL unit office suite located in 340 Student Center East (SCE), above the Inner Circle.
Please visit our FSL Staff Contacts tab to locate email and phone contacts and to arrange a Zoom or other virtual meeting with FSL staff.
If you visit 340 Student Center East (3 South), please note that ALL visitors/guests must proceed through the main stairwell or elevator at the south entry to the suite, and proceed through a health screen monitored by staff at the front desk of the third floor's entry, using the Dual Badges found in the UIC Daily Pass. The "Daily Pass" must be in a "Green" status for the Healthcheck badge and the saliva testing badge to be able to enter the suite.
Please see https://today.uic.edu/how-to-guide-for-uics-dual-badging-system-healthcheck-and-daily-pass for how to use the Daily Pass.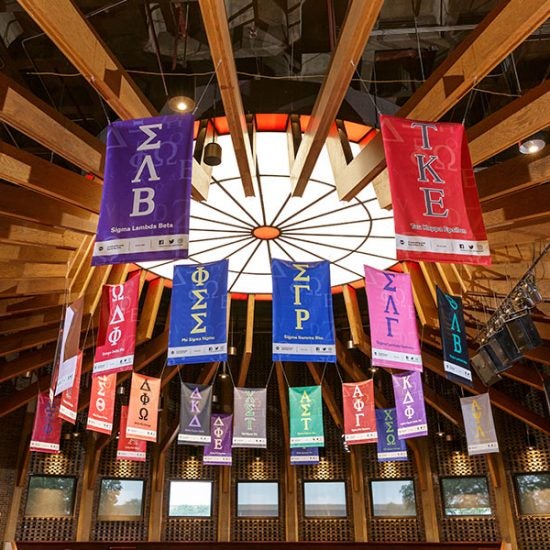 FAQS
For more information, please reach out directly to FSL staff:
Email: uicgreek@uic.edu
Kevin Cane, FSL Director: kcane@uic.edu; Loreal (Lori) Marshall, FSL Associate Director: lorim22@uic.edu
Instagram/Twitter/Facebook: @uicgreek
Phone: (312) 413-5527 or (872) 529-1922
Student Center East, Suite 340
Website