Center for Student Involvement
Flames Finish Strong – Spring 2021
Flames Finish Strong is a university wide initiative. UIC knows the pressure that students are under when it comes to finals, and the Flames Finish Strong events aim to curb the anxiety by offering  programs to ease the stress.
Over the years, UIC has developed finals week traditions as a way of bringing the campus together and easing the stress of exam time. We also celebrate our graduating students, who will be Forever Flames.  We typically have extended hours at various locations, additional shuttles/night ride/walking escort services.
For Spring 2021, we wish you all well and hope you are safe. There are a few programs for Flames Finish Strong.  We are celebrating our graduating students with the UIC Alumni Association's Grad Fest! We are also giving away Pizza Kits and Pancake Kits!
1. Listing departments, facilities, services and programs that are currently open and in what capacity
Starting August 10, 2020, the Center for Student Involvement (CSI) will be open and available on campus from 9am to 4pm M-F. While in Covid19 Phase 4, 1-1 meetings and group advising will take place on zoom.
Student Organization Space Request Guidelines
UIC Registered Student Organizations wishing to reserve space for Student Center East, Student Center West, and outdoor areas for 2021 must use UIC Connection starting on February 19, 2021. The approval process will require submitting a safety plan for all events. Spaces will be open with lower capacities and may have limited availability. More information will be available on February 15, 2021 to assist you with planning. Go to the Center for Student Involvement website: http://go.uic.edu/SpaceRequest.  For questions or concerns, please email StudentInvolvement@uic.edu.
Registration and Space requirements
procedures and policies
The Center for Student Involvement (CSI) will continue our mission of providing a combination of programs, support for student organizations and engagement opportunities to help build affinity for UIC related to programming, engagement and student organizations (on-campus space, programs, and services).
1. Student Organizations Center

Limited student organization office leases for 2020-2021.  Student organization presidents, please check your email.
50% of the offices will be converted storage spaces
Lounge space will be unavailable
New: 4th Floor multipurpose creative space and student organizations may reserve these creative spaces
New: Copy station available for student organizations
New: Student Organization Resource Library
Office move out days will begin on August 10. Student organization presidents, please check your email.

2. Student Organization Programs

Fall Involvement Fair- 2 days in person to 4-day virtual event fair. Department and student organizations will be able to request their booth tentatively by August 15th.
Chicago Organization Fund (COF) Annual Meeting in person-virtual
Student Organization Registration Workshop-virtual
Winter Involvement Fair TBD

3. Student Organization Services

Deposits days will be identified by the Cashier's Office
Zoom consultations will be available to answer your student organization questions
Funding opportunities will still be available for SAFC, SOFAB, and SOOFA
Room reservations may be made through UIC Connection tentatively by August 15th
Student menu and catering are changing for student organization events
Supporting Students Organization events to be ADA compliant

4. Campus Wide Programming

Events and programs will be offered virtually or as a hybrid
Smaller events with social distancing will be held on campus
Follow the Student Activities Board (SAB) and UIC Radio for various programs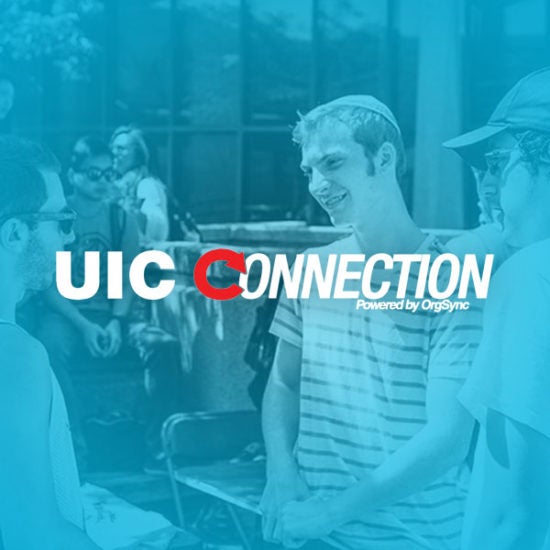 Connect with CSI
Visit us at Student Center East | 750 S. Halsted Street, Ste 340
Office: (312) 413-5070
Text: (312) 725-2793
UIC Connection