Reentry & Resources
UIC Student Affairs is working to make the campus as safe as possible for students, faculty, and staff. This page serves as the central location for Student Affairs resources and guidance. The information and resources below go hand in hand with the UIC COVID Response Plan with adjustments for the health and safety of the campus community during the pandemic.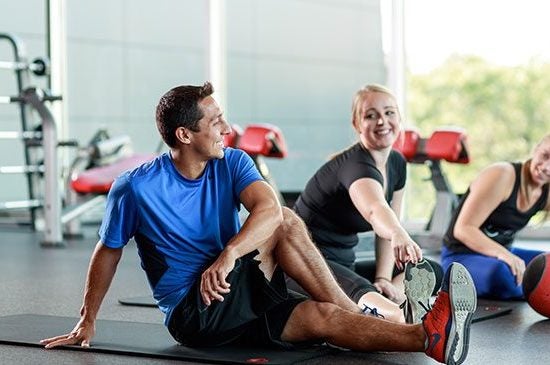 Campus Recreation creates opportunities for students to enhance their college experience through play, wellness and adventure!
The Student Recreation Facility, Sport & Fitness Center and Outdoor Field Complex are multi-purpose facilities with several welcoming activity spaces.
Check out our WEBSITE to find the right community for YOU!
Learn More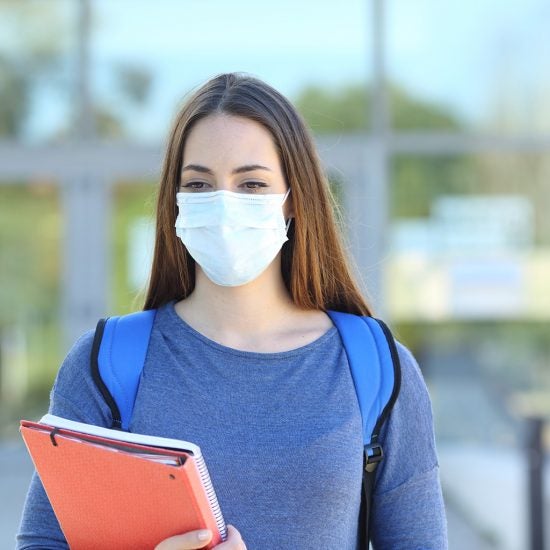 Welcome UIC students! The Office of the Dean of Students (DOS) will be open Monday-Friday from 10:00am-4:00pm. However, for everyone's safety and to help flatten the curve , we are going to change a few of the ways that we operate. Our services are being offered via virtual appointments, phone calls, and email. For the safety of our community, we will not be providing in-person appointments at this time. If you arrive during the hours listed above, please call our front desk at 312-996-4857. A staff member will be available to speak to you over the phone to address your concerns.
During this time, it is up to all of us to help keep our UIC family safe. Do make sure to review our Commitment to Community agreement for more about our collective responsibility to limit the spread of COVID-19.
Remember that the U and I Care program  is here for you as a resource should you require additional support during this time. Please visit the DOS website  for more information.
COVID Non-Compliance Form:
UIC expects that all students comply with all public health directives made by the university, local and state officials. This form should be utilized to share your concerns about students and/or student organizations not following these expectations.
All members of the UIC Flames family play an essential role in helping to keep our UIC community safe. The Commitment to Community outlines specific public health measures that students must agree to in order to limit the spread of COVID-19. We ask students to review this document regularly to ensure that they are practicing what is expected
We are glad you are at UIC! Please do what you can to stay healthy, care for yourself and care for one another. Don't hesitate to reach out if you need support.
DOS website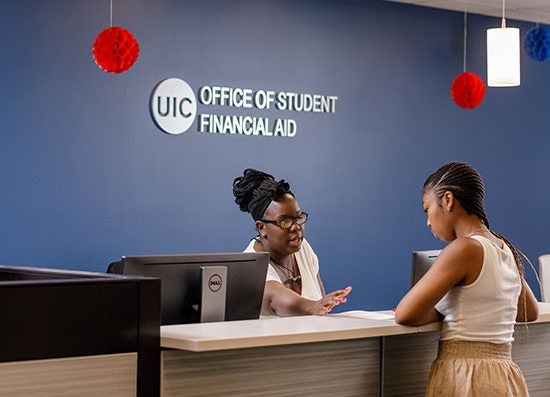 UIC Community Notification of the Financial Aid Office Contact Information
To facilitate the students onsite during the Spring semester, the Office of Student Financial Aid and Scholarships will re-open at our 1800 SSB location starting the week of January 4, 2021 to see students on a walk-in basis only.
Our reception area will be open from 8:30am to 5:00pm Central time, Monday through Friday. Please note: Only 4 students will be permitted in the reception area at any time. If there are more than 4 students, please form a line following physical distancing requirements and only enter once less than 4 students are present in our lobby.
We appreciate all of your patience during this extraordinary time and intend to provide continued support to all of our students while maintaining continuity in all financial aid process.
Contact us Here
Location: Student Services Building, Suite 3010
Monday – Friday, 8:00AM – 5:00PM by appointment.  Please schedule a visit by emailing: studentaffairs@uic.edu
Office will be open by appointment only.  Please schedule a visit by emailing studentaffairs@uic.edu